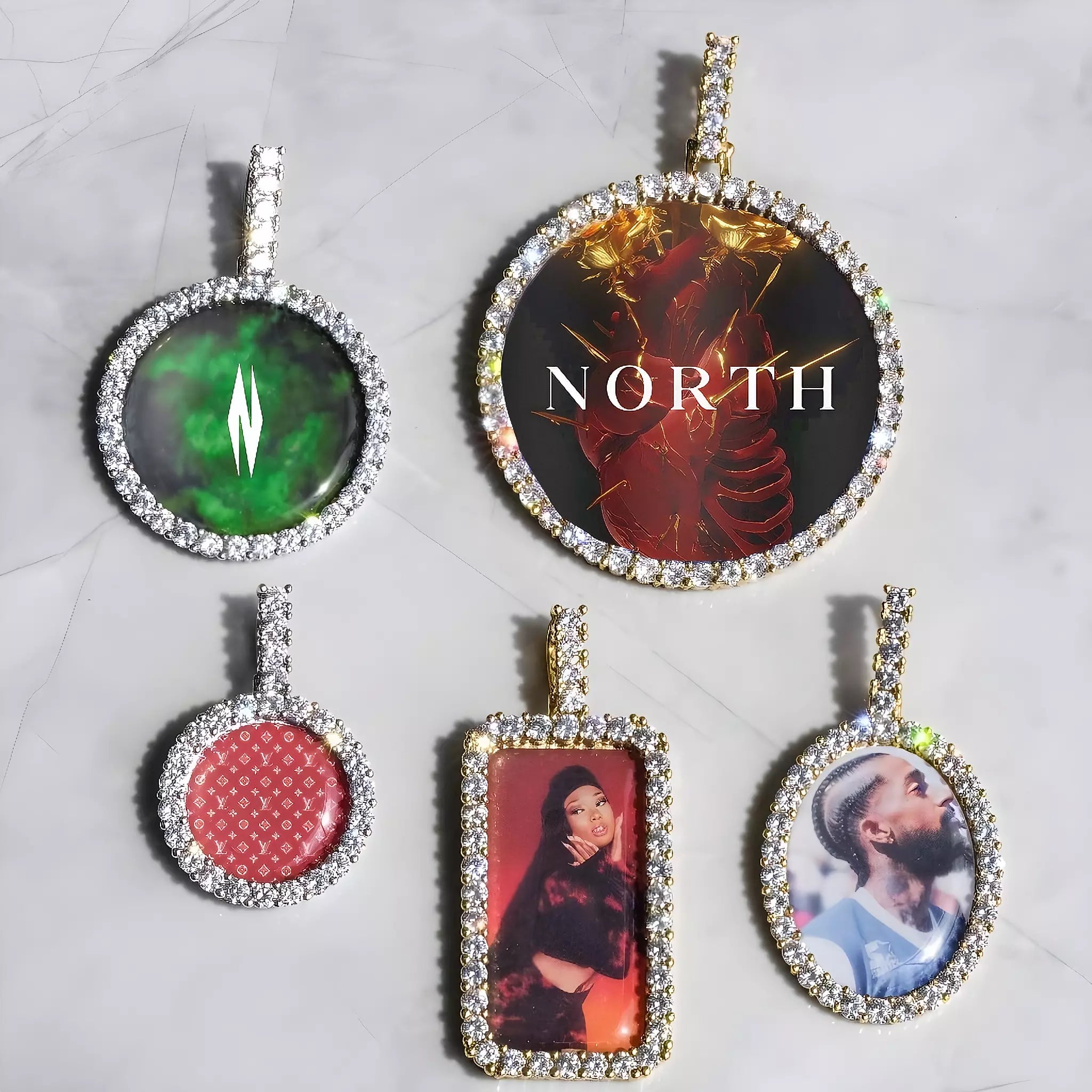 3D Custom Picture Pendant
Create a beautiful and personalized photo pendant and preserve your precious moments, whether it's grief, love or a great achievement. Our custom photo, gold and diamond pendant allows you to carry a memory close to your heart so that it is always with you.
- Material Choice : 18k Gold Plated, 14k White Gold Plated, 14k Rose Gold Plated.
- Stones : VVS- Diamond stimulated stones

- Waterproof
- The perfect gift.
3D Custom Picture Pendant
PRODUCTION TIME
Please allow 2-5 weeks for production on custom orders. Your custom pendants take time to make and test, you'll see it's worth the wait when you wear it around your neck. We will email you as soon as production is complete. There are NO cancellations/returns allowed on custom pendants when we are in production.
RETURNS & SERVICE
Return
There are NO returns on customized products.
Service
If it fades, breaks or gets stained, we will replace or repair it for you FREE ONE TIME. All subsequent times, there is a repair fee of NOK 790.